Skip to end of metadata
Go to start of metadata
You can uninstall Sophos on your Mac computers using the Remove Sophos Home app. 
Do not drag Sophos Home to the Trash as this will not uninstall the program.
Removal Instructions
Note: All steps, need to be completed in order to be able to re-install Sophos Home after removal.
 Press command + space to open the Spotlight, | OR Click on the magnifying glass at the top right of your screen and type remove sophos home then press Enter.  Note: If the "Remove Sophos Home tool" is missing, please download it via this article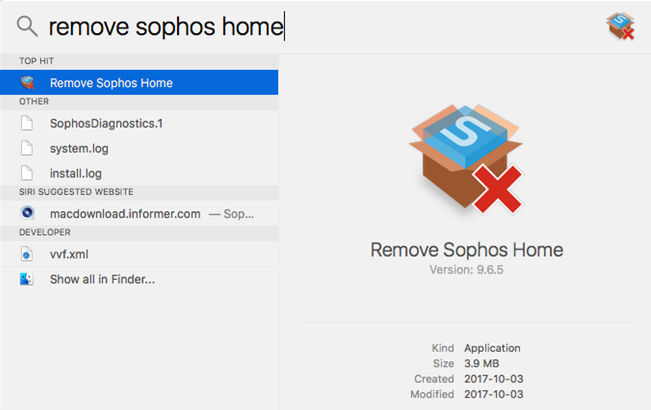 2.  Click on Continue on the uninstallation window then follow the on-screen prompts.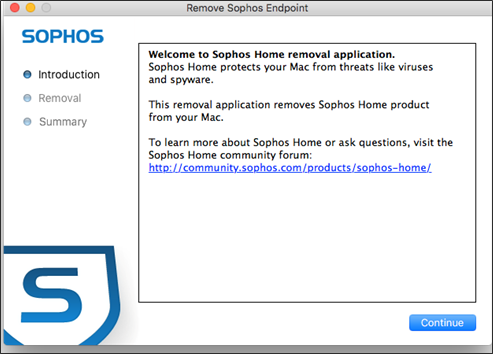 3.  Enter your Mac's password then click on Install Helper.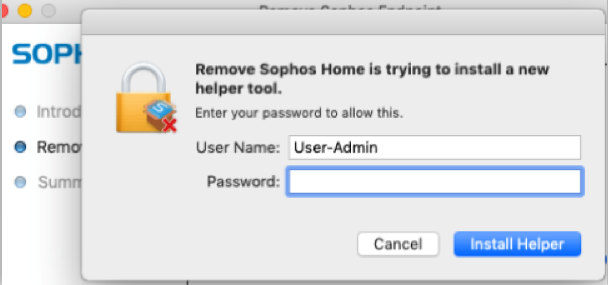 4.  Wait for the uninstallation to finish then click Close.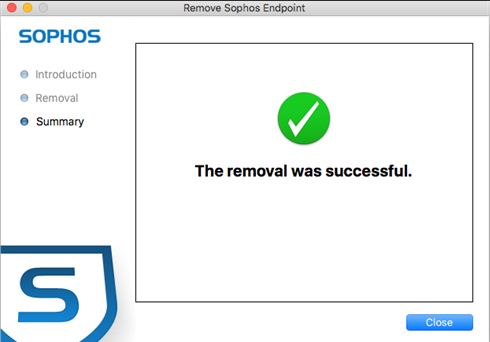 Note: If you receive a message stating "The removal failed. Insecure ownership or permissions were detected on a key directory. Installation cancelled.", please see this article:  Sophos Home MacOS Installer: Folder Insecurity Errors during install or uninstall